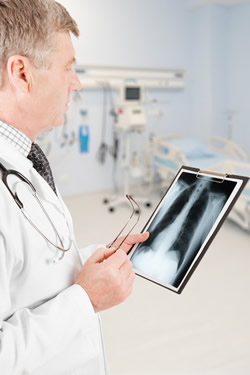 Internal medicine physicians are specialists who apply scientific knowledge and clinical expertise to the diagnosis, treatment, and compassionate care of adults across the spectrum from health to complex illness. At least three of their seven or more years of medical school and postgraduate training are dedicated to learning how to prevent, diagnose, and treat diseases that affect adults.
Physicians specializing in internal medicine are especially skilled in the management of patients who have undifferentiated or multi-system disease processes. Internists care for hospitalized and ambulatory patients and may play a major role in teaching and research.
The Medtourism Group experienced Internists are equipped to deal with whatever problem a patient brings – no matter how common or rare, or how simple or complex is. They are specially trained to solve puzzling diagnostic problems and can handle severe chronic illnesses and situations where several different illnesses may strike at the same time. They also bring to patients an understanding of wellness (disease prevention and the promotion of health).
Caring for Your Life
In today's complex medical environment, internists take pride in caring for their patients for life – in the office or clinic, during hospitalization and intensive care, and in nursing homes.
Internists provide high quality medical care and services, in the field of:
Heart & blood vessels
Cancer
Diabetes
Digestion
Liver
Kidneys
Blood
Hormones
Infections
Rheumatism
Adolescence
Geriatric